IT and computer services for home and business
At jps IT ltd we provide IT and computer support services for domestic and business users. We support users of both Windows PCs and Apple macOS computers, as well as helping iPhone and iPad (iOS) owners. We can help with all manner of IT tasks, whether it is setting up computers and networks, or troubleshooting problems on existing systems. Our service is based on simple, ad hoc, per callout pricing so we do not require any commitment. We're here to help when you need us.
Support for business IT in the Hemel Hempstead area
The jps IT team is a small, and hence responsive, team so it is perfectly suited to small to medium businesses (SME) looking for cost effective, flexible IT support.
We can set up new computer systems, networks and phone systems, or help with problems or alterations on existing IT systems. We can also help with the background tasks that are important for keeping your business safe and running smoothly, such as security, antivirus, backups and data recovery.
IT help for domestic users
Technology in the home now means much more than just computers. With all manner of smart devices in the modern home, it can sometimes be hard to keep on top of the technology. jps IT can set up and maintain Wi-Fi, broadband, home computers, home networks, tado° heating, Philips Hue lighting, Samsung SmartThings, and all the technology linked to the internet such as home security, heating and lighting.
We can either visit you at home or remotely (and securely) view your equipment to diagnose problems and make adjustments.
Remote IT help
For customers who are further afield, or for simpler tasks that do not require a visit, we offer support by secure remote control – the next best thing to having us there beside you.
If you are daunted by setting up your new PC or Mac, or just don't have the time, we can take the load.
We can get you up and running with your new iPhone or iPad, including setting up email and contacts.​
If your hardware is damaged or software is not working, jps IT can get you back on your feet, fast.
Broadband, wifi, networks. It can be complicated or time consuming. let us get you started.

We can help with the complex world of smart devices and home automation including Alexa.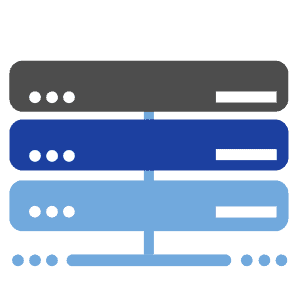 From setting up hardware and software to regular system maintenance, jps IT can help. In the event of problems, we'll get you back up and running in no time at all.
Where is jps IT?
Hemel Hempstead, Hertfordshire is jpsIT's home and we are happy to visit customers in Berkhamstead, Potten End, Bovingdon, Boxmoor, Apsley, Kings Langley, Bedmond, Great Gaddesden, Little Gaddesden, Felden, Flaunden, Nettleden with no call out charge.
We also travel to St Albans, Watford, Luton, Borehamwood, Elstree, Radlett, North London, Chesham and Amersham, Dagnall, Redbourn, Harpenden, Markyate, Flamstead, and other local areas.
Remote IT suppport
Remote support technology means that we can support customers anywhere in the UK by remotely controlling their computer, so we have clients all round the country as well as local ones.
Don't just take our word for it. This is what our customers say:
Saves me money
No matter what the customer's level of technological expertise, John has the communication skills to convey exactly what needs to be done to meet individual requirements. He is clearly a computer wizard, with a most congenial manner who treats any difficulties with the same enthusiastic approach. He has rarely come to my assistance without managing to save me more money than he has charged!
John has helped us through a number of major computer problems
John has helped us with our IT both at the business and at home for over 6 years now and has helped us through a number of major computer problems (system crashes, trojan virus etc.). He has set up new computers and printers for us, as well as setting up family sharing and internet safety at home.
He is flexible and prompt in his response and has saved us money on our broadband supplier and printer ink.
Not only did I save money, I ended up with the right equipment
I started my first aid training business about 15 years ago, and was looking for advice on laptops, projector, computer programs et cetera. I contacted jps IT ltd and was very pleased with John's advice. Not only did I save money, I ended up with the right equipment. Since then John has helped me on many occasions with various computer problems and advice on new technical purchases.
John has also helped with my landline and mobile phone choices, and again I saved money.
Keep up the good work John.
Andy
Great support – even though I'm at the other end of the M1
Our computers are mission-critical to us as a graphic design business and jps IT has supported us for many years to help keep it all running smoothly and securely. We use Mac and PC, and John is equally at home on them both.
John's knowledge is always right up to date, which I think is very important as things move fast in IT.
Even though I am in Derbyshire, jps IT's remote support means they can help me just as easily as if I were just down the road.
Finding computer savvy individuals like you has certainly been a godsend
Thank you for your valued assistance in educating me on matters digital and for John's sterling work recently in switching my provider without loss of my domain name!  We have lived in trepidation over the last 2-3 years that our internet connection would suddenly implode. Finding computer savvy individuals like you has certainly been a godsend.  So, thanks again chaps.
You made the impossible seem less so!
John, thank you very much for all the informative and patient assistance this morning. It was very confidence inspiring and you made the impossible seem less so ! A real help. Hope I can work my way through everything during the coming days.
Thanks